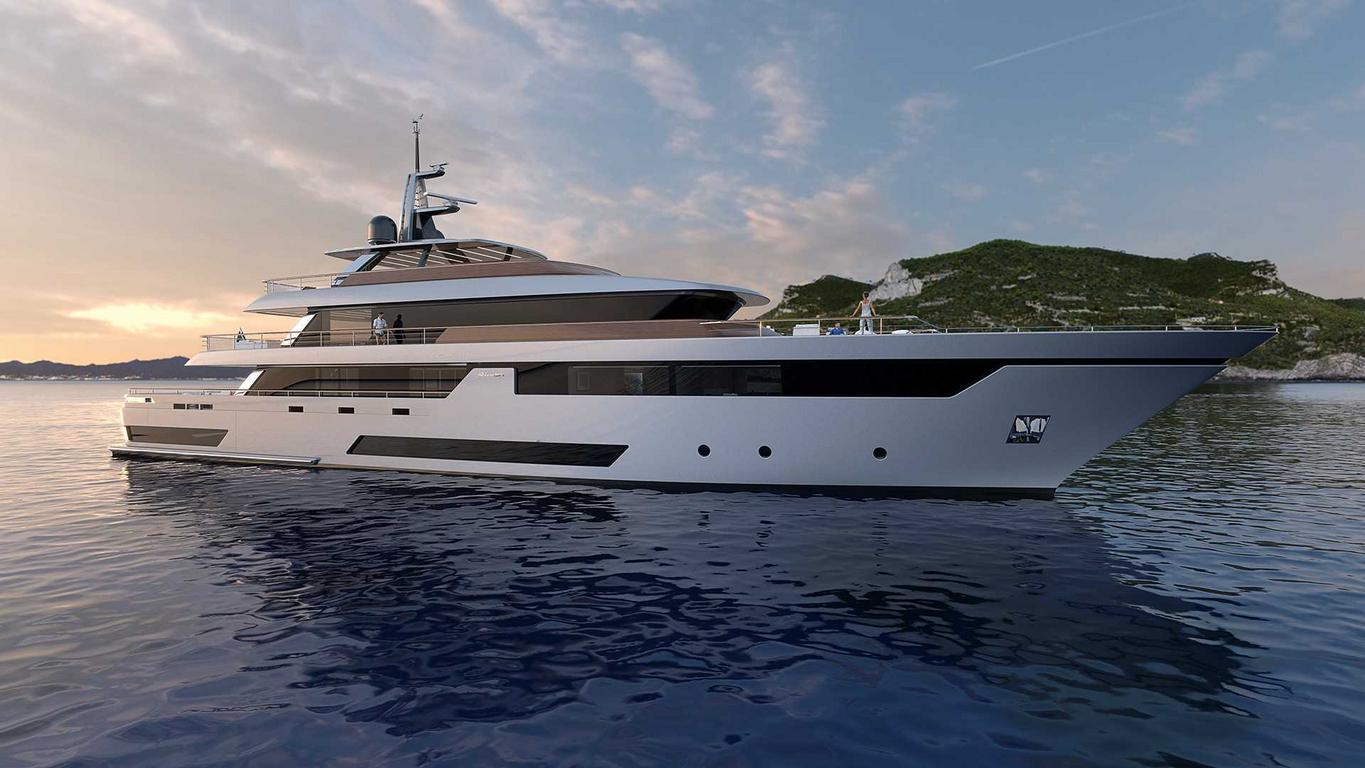 Monaco, 24th September 2015

Since September 2014, when in Monaco Ferretti Group's Top Management announced the creation of the 'Superyachts Division', the ideas and projects revolving around the brand's new light alloy fleet have developed rapidly, thanks to the efforts and dedication that the Riva brand traditionally channels into the most inspiring challenges - those that blend together unmatched tradition and prestige, on the one hand, and the desire to be Number One in the yachting sector in the future too, on the other.

The dream of building light alloy, displacement Riva superyachts, entirely customizable by the Owner in terms of interior outfitting and décor, takes forward the ambition and ingenuity that between the 1960s and '70s pushed Carlo Riva to create the famous mega yachts in the 'Caravelle' and 'Atlantic' lines and to subsequently seal a historic partnership with CRN. Between 1970 and 1978 this cooperation led to the construction of six motor yachts above 20 meters in length in the Marco Polo series, and of two Vespucci yachts, 90 and 100 feet in length.

Today, in just one year, this dream has turned into an increasingly tangible and exciting reality. Indeed, a Riva engineering and design team are entirely devoted to the 'Superyachts Division'.
Riva's 'Superyachts Division' will offer its Owners two different lines, using the same naval platforms. These new giants of the sea - outstanding masterpieces boasting unrivalled technology, the utmost care for details, and a strong brand identity - will differ in terms of style and design.

The first line, characterized by traditional and timeless shapes, will draw inspiration from the brand's legendary history, and from the class and perfection of true yachting masterpieces like the famous 'Caravelle', conceived by Eng. Riva in 1964. The second sporty line will feature details reminding of the last generation of Riva coupé yachts, the one to which the recent 76' Perseo and 88' Domino Super belong. It will be just from these latter models' slender and modern look that the second line's more aggressive profile and lines will draw inspiration.

Each of the two lines - both built at Ferretti Group's Ancona shipyard - will be available in four different sizes: 50 meters, 60 meters, 70 meters and 90 meters in length, thereby resulting in a wide, versatile range that will allow Riva's 'Superyachts Division' to proudly operate in the large yachts market segment.

"At Riva there are values and design philosophies that go beyond commercial strategies" - stated Ferretti Group's CEO, Mr. Alberto Galassi. "Among these is the inclination to 'think bigger', because we are accountable for the beauty and uniqueness of the most famous yachts in the world, which are heirs to a 173-year-long history.