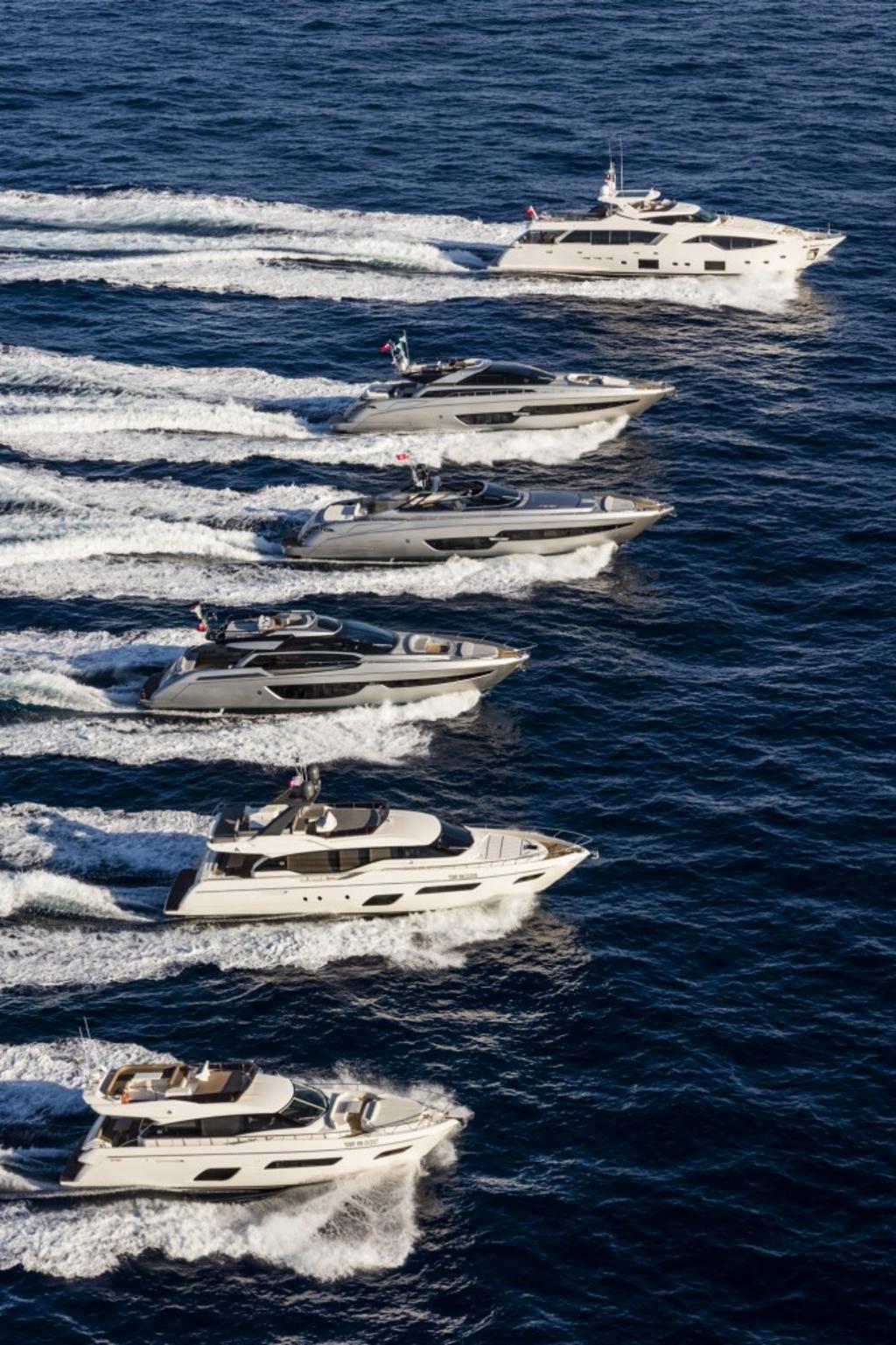 8 September 2015
Today during the Cannes boat show, the Ferretti Group debuted six new models and revealed ambitious plans to invest €50 million over the next three years to develop 27 new models.
Ferretti Group CEO Alberto Galassi made the announcement about the sizeable cash flow injection, noting that Ferretti's Chinese shareholders have made it possible, and "supported the group when it was believed it was a very difficult time for us to turn it around," Galassi said.
"We are back again," he added, "and very strong."
Ferretti plans to launch 12 new yachts in 2016, eight of which will be brand new models. This will be followed by nine brand new models in 2017.
At the 2015 Cannes show, Ferretti Group is debuting six new models, the largest being the first Custom Line 108, pictured above, of which four have been sold.
A surprise debut at the show today is the new Ferretti 700, which was only finished days before the show started and wasn't publicised prior. The yacht is designed by Studio Zuccon International Project.
"Zuccon has put a lot of heart into making it sexy," said Stefano DeVivo of Ferretti.
The Ferretti 700 features new window styling and a seamless doorway between the exterior and interior living spaces.
The new version of the Riva 88 Domino Super has also been introduced at Cannes, which Ferretti says to have sold eight of since May.