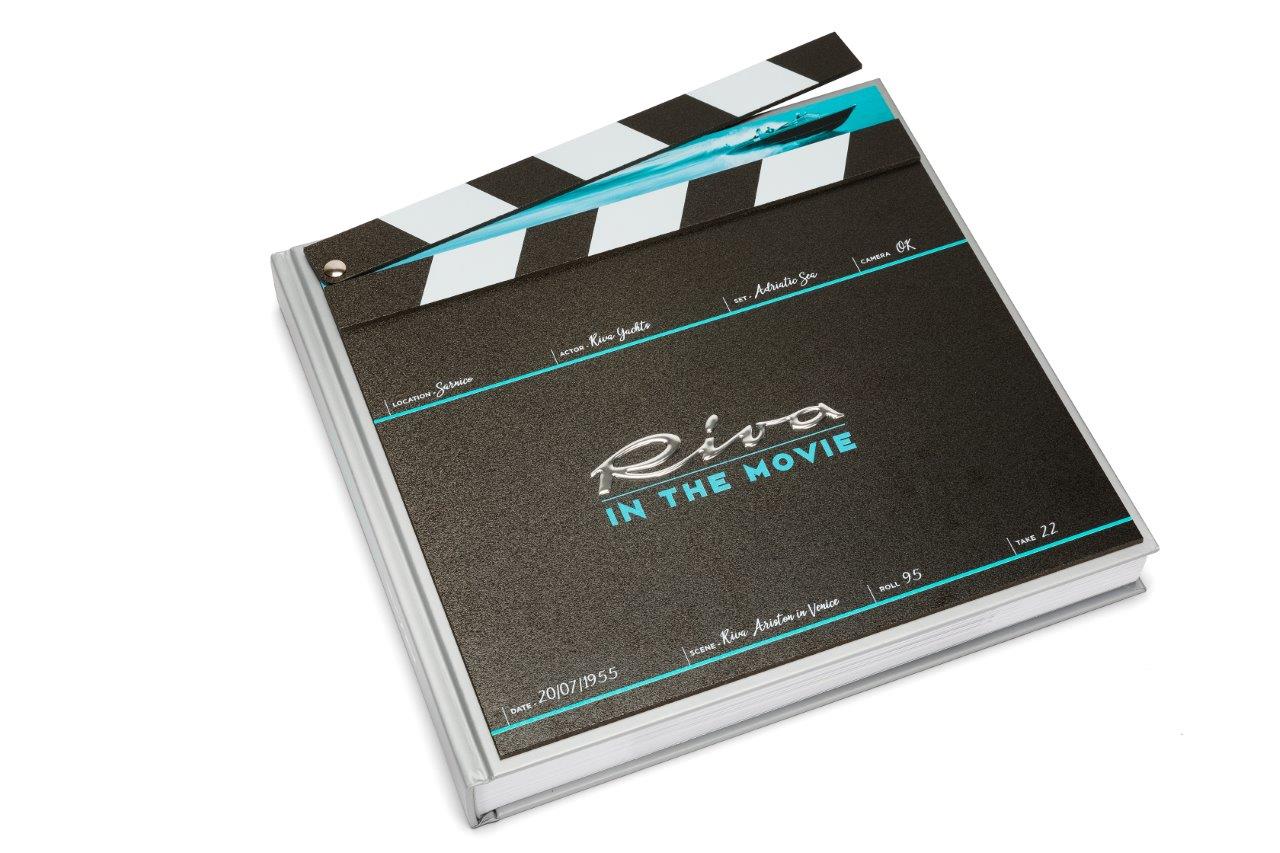 AN AQUAMARINE RIVA THREAD RUNNING THROUGH MORE THAN 60 YEARS OF FILMS
Ferretti Group celebrates the close ties between Riva and the silver screen with a book featuring words and pictures that present 39 films from a range of eras.
Sarnico, 30th of October 2020 –
Yachts, camera, action! Over more than 60 years, numerous stunning, spellbinding Riva vessels have made appearances on cinema and television screens all over the world from auteur films to the biggest blockbusters and huge national hits.
With breath-taking photos and unmissable reviews, "RIVA IN THE MOVIE" tells the stories of the numerous films in which Riva creations have played important roles, in many cases taking centre stage and stealing the spotlight from nationally and internationally renowned stars.
This fascinating cultural and publishing project features 300 pages, 39 films with their original posters, 300 pictures of scenes and life backstage, 77 actresses and 110 actors. They all come together in an exquisite, enchanting book whose words and pictures masterfully intertwine the stories of cinema and modern yachting.
Every film is accompanied by a summary of events from the year it was released and an overview of a Riva model from the time.
This helps to paint a detailed picture of society and the world as a whole in the period in question.
The films were shot in some spectacular locations, including the French Riviera, Venice, the Costa Smeralda, Lake Como, Ischia, Capri, Lake Maggiore, Forte dei Marmi, Cannes and Nice. The many A-Listers that can be seen on board Riva yachts include Sophia Loren, Brigitte Bardot, Clark Gable, Pierce Brosnan, Liam Neeson, George Clooney, Matt Damon, and Vincent Cassel.
"RIVA IN THE MOVIE" tells a captivating story with a thread in Riva's trademark aquamarine hue running through it all the way from Mambo starring the divine Silvana Mangano in 1954, to 2019's Men in Black: International with the handsome Chris Hemsworth, who also plays Thor from the Avengers.
The unmistakable style of Riva yachts, which are described and pictured in all of their glory, has lit up films of all kinds for more than 60 years: from the drama of Le Mépris and Il Sorpasso, Agatha Christie mysteries, and thrillers such as Nikita and several James Bond films, to Italian comedies including Vacanze Di Natale, Yuppies and Il Paradiso All'Improvviso, not to mention genres that have been confined to history such as the "musicarelli" that showcased the talents of Mina, Domenico Modugno,
Al Bano and Romina Power.
"RIVA IN THE MOVIE" will appeal to film fans – the reviews by Franco Barbolini are full of interesting facts and details about the production of the films – and all lovers of the legendary Riva, which is dazzlingly, entrancingly depicted thanks to numerous old photographs and meticulous descriptions of every model.
From the presentation by Alberto Galassi, CEO of the Ferretti Group:
"You may well not believe it, but there was no product placement whatsoever in any of the films mentioned in 'RIVA IN THE MOVIE'; on the contrary, Riva often only found out that one of its yachts had featured in a film from someone who had been to the cinema to see it. This is because Riva has been so successful over the last 70 years that its products almost immediately stopped being exclusive to the sailing world and became items associated with art, design, society, and culture." [...] "I hope you will enjoy this book as much as I did, and how it shows that culture can originate in an industrial – or crafted, in the truest sense of the
term – product, so much so that the Sarnico shipyard became a factory producing dreams for owners on all five continents.
At Ferretti Group, we have had the honour, as well as the magnificent yet tremendous responsibility of flying the standard of the most famous brand in the world of sailing for over twenty years. Carlo Riva continued to show his support over the years, and we will never stop feeling his presence, as his genius is rooted in the DNA of these extraordinary speedboats. This book is dedicated to him and to his life."